Dana Dormann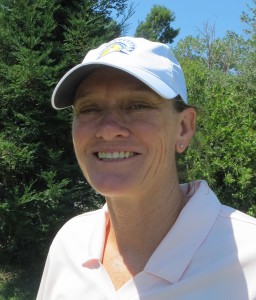 Dana's collegiate accomplishments and ten years on tour have given her an incredible knowledge of the game. In addition to sharing her gifts as an instructor, Dana established and directs a chapter of the USGA-LPGA Girls Golf Program, right here at the Pleasanton Golf Center.
Class A Member LPGA Teaching and Club Pro Division
Ten year LPGA Tour member
Two-time LPGA Tour winner
Three time collegiate All-American
Member National Golf Coaches Association Hall of Fame
Member San Jose State University Sports Hall of Fame
Member NCAA Championship team
US Junior Girls Champion
Junior World Champion
Site-Director LPGA-USGA Girl's Golf of Pleasanton
Dave Fowler
For twenty-five years, former PGA Tour player Dave Fowler has been sharing the joy of golf with his students. Whether he's working with professional players, physically or mentally challenged students or beginning golfers, Dave's enthusiasm for the game and the life skills it offers is an intrinsic part of every lesson. Dave teaches both "Conventional Golf" and "Natural Golf" (a teaching method designed to help those with physical problems or those playing with pain). Dave works with all levels, including professional players, physically or mentally challenged students and beginning golfers.
Former PGA Tour Player
PGA Class A Professional since 1991
All PAC 8 at UC Berkeley
Voted Teacher of the Year by the Mexican American Golf Association
Lead Instructor of the First Tee Program, Contra Costa Chapter
Served as Head Professional at Buchanan Fields
Served as Director of Instruction at Diablo Creek Golf Course
Northern California PGA CUP team member
Northern California PGA SENIOR CUP team member
Ashley Gomes Kettmann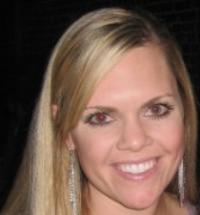 Ashley grew up in Pleasanton and now resides in Livermore. She turned professional at the end of 2004 and was a fan favorite on the Golf Channel's reality series the Big Break VI and VII. Ashley also works in the field of television, sportscasting for Bay Area TV stations and hosting golf shows. She is involved with many charities worldwide, and enjoys teaching others to fall in love with the game of golf.
All American golfer at San Jose State University (2004)
Played on the LPGA Duramed FUTURES Tour
Played on the Cactus Tour
WAC player of the year (2004)
Larry O'Leary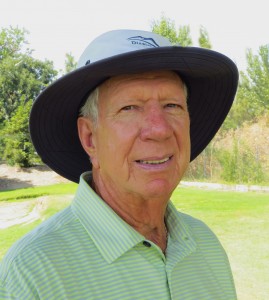 Everyone in Northern California golf has met this knowledgeable gentleman. Larry stopped counting the number of lessons he's given when it topped 30,000! Most of the Tri-Valley's best players have benefited from Mr. O'Leary's words of golfing wisdom, including players from all those Tours we watch on Sunday afternoon.
Life Member of the PGA
Class A PGA Instructor
Served as Head Golf Professional at Roundhill CC
Served as Head Golf Professional at Crow Canyon CC
Served 15 years as Director of Golf at Castlewood
David Suh
David grew up playing golf in San Francisco and has been a PGA Golf Professional since 1998. David has great experience in golf course operation and served as Head Golf Professional at golf courses in the East Bay Area. But his true passion is teaching the game of golf to many different levels of players. In his 20 years of experience, he has taught over 20,000 golf lessons to all levels of golfers from beginners to low handicap players.
Teaching Philosophy
I teach individuals the game of golf. I don't believe in one single swing method for all my students.
Each person has their own approach to learning. Experience has given me multiple ways to communicate. My role is to understand your style and provide the best communication in order to maximize your learning potential.
Great setup fundamentals are essential and possible. Since many swing issues are directly influenced by the setup, developing an efficient and personal pre-shot routine is important.
Improving in golf takes practice, persistence, and patience. Rarely, if ever, are there quick fixes which translate into lasting improvement.
Playing better golf is not just about beating balls on the range. Smart practice is not the same as a lot of practice.